Target Relaunches Website, Dumps Amazon.com
Also, Margherita Missoni models her new Target clothes in a video.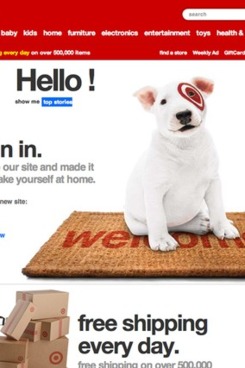 Up until now, Target's website has been run by Amazon.com, which oversaw all the annoying parts of e-commerce like customer service and shipping (they also got a cut of every transaction). But just in time for their gargantuan Missoni collaboration, Target has relaunched their site all on their own. It's "an ambitious multichannel expansion," the company says, which basically means there will be videos and lots of opportunities to "like" things on Facebook. Like many e-commerce sites, the re-vamped site offers free shipping on orders over $50. There's also a "daily deal" feature with a countdown clock (the same kind that's on flash sale sites like Rue La La and Gilt) that shows you exactly how many seconds you have to shop the offer.
Related: See the Full Missoni for Target Line
A Taste Of Missoni X Target [Style.com]
Target Takes Control of Its E-Commerce [WWD]