The Situation Gloats Over Abercrombie's 10 Percent Stock Price Dip
And MTV responds to the retailer's press release offering to pay the 'Shore' cast not to wear their clothes.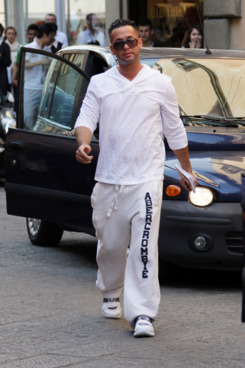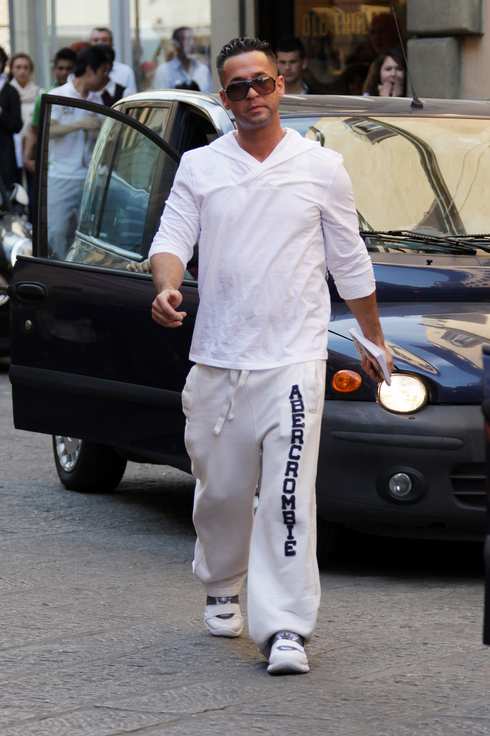 After the clothing chain issued a cute press release offering to pay Mike "The Situation" Sorrentino not to wear their clothes, the Jersey Shore actor tweeted a link to an article on CNN about how Abercrombie's stock price dipped 8 percent yesterday, after falling 10 percent at one point in the day. CNN explains the stock's activity had nothing to do with The Situation, but guarded comments by the store's management following an announcement of gains — a 23 percent sales increase and 64 percent increase in net profits. The guarded tone "creates an air of uncertainty," said John D. Morris, a senior retail analyst for BMO Capital Markets. Morris, who owns no Abercrombie stock, applauded the chain's reaction to the Jersey Shore exposure.
"With respect to The Situation, Abercrombie & Fitch saw an opportunity to get some advantageous publicity during the all-important back-to-school season," said Morris, who does not own stock in the company. "It's definitely a good water-cooler conversation."
Abercrombie drops 9% after 'Jersey Shore' diss [CNN Money]