(Almost) All the Members of Glee's New Directions Are in September's Vogue
From singing 'Vogue' to being in 'Vogue'!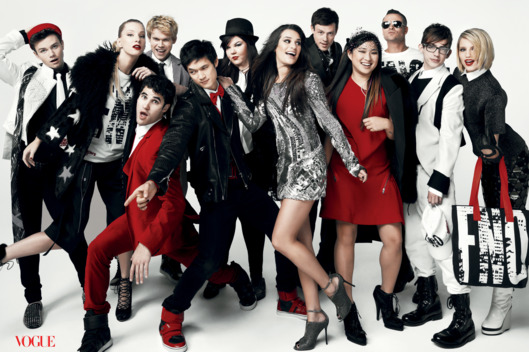 As part of their role as ambassadors for this year's Fashion's Night Out, the cast of Glee appears in Vogue's September issue wearing FNO apparel. They all seem to be playing to character: Lea Michele's front and center posing like a true diva, Mark Salling's working a sulky pucker toward the back, and Darren Criss is just adorable, because Blaine wouldn't be anything but adorable.