With Profits Down 20.9 Percent, Sales at Urban Outfitters 'Expected to Remain Weak'
Blame the economy.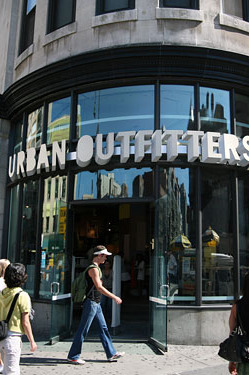 Urban Outfitters' second-quarter numbers are in, and while the struggling chain's net income dipped 20.9 percent from the previous year, results were ahead of analysts' expectations. Thanks to a 16.6 percent jump in online sales to $112.6 million, total sales were up 10.3 percent from a year earlier, to $609.2 million (analysts had expected only $604.5 million).
However, CEO Glen Senk told investors on a conference call yesterday that sales at Anthropologie, Urban's highest priced chain, have been flagging over the past ten days, which drove the company's stock price down. Senk blamed the decline on consumers cutting back in the face of a slowing economic recovery.
Urban Outfitters Profits Shrink 20.9% [WWD]
Ahead of the Bell: Urban Outfitters disappoints [MSNBC]