Anna Wintour Made Hamish Bowles Sing Britney Spears for the X Factor
"You can sing," says Anna.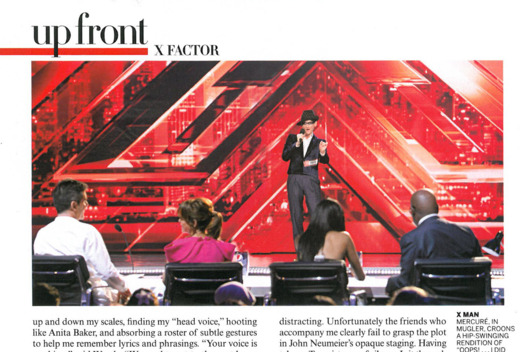 Have you ever wondered what a pep talk from Anna Wintour sounds like? Well, now we know, thanks to Hamish Bowles's piece in this month's Vogue, which chronicles his assignment to audition for X-Factor.

"You can sing," says Anna, who has heard me warble some comedic Noel Coward songs at The Rug Company during Fashion's Night Out. "This will be easy for you." Her enthusiasm buoys me along, until a moment over dinner at the Metropolitan Opera ... when she insouciantly announces that she is, in fact, completely tone deaf.