Anoraks Are All Right
Sporty-inspired outerwear continues to be popular.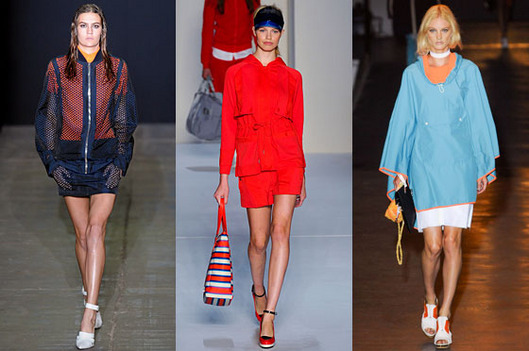 Warm and practical parkas were a big trend for fall, and the utilitarian outerwear trend continues into spring. Alexander Wang sent out perforated anoraks over bright rash-guard-esque tees for his techno-meets-motocross collection. Over at rag & bone, the surfer girl went urban with a sky-blue version of an anorak, trimmed in orange. And at Marc by Marc Jacobs, the look was sporty, complete with a blue visor.
See the Complete Alexander Wang Spring 2012Collection
See the Complete rag & bone Spring 2012 Collection
See the Complete Marc by Marc Jacobs Spring 2012 Collection