Balenciaga Attendees Forced to Stand Throughout the Show Because of Faulty Benches
But not before a few people went tumbling to the floor.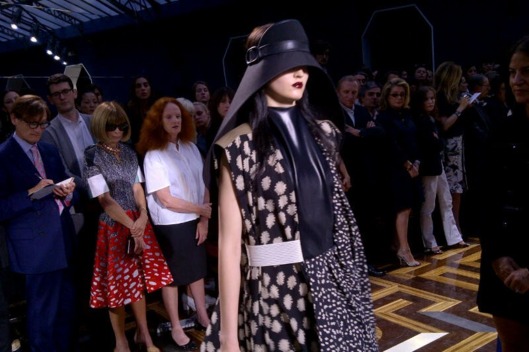 According to witnesses at Balenciaga this morning, several seats collapsed under attendees' slender bottoms before the show even commenced. First down: the bench beneath the Traina sisters. Next went two benches in the American press section. Then came an announcement that all guests, to avoid being unceremoniously dumped onto the floor themselves, should stand up to watch the show; everyone including Catherine Deneuve, Salma Hayek, Charlotte Gainsbourg, and Anna Wintour obediently did so.