Best Bet: Brenna Wrap Skirt
A figure-flattering wrap skirt that won't blow your fall shopping budget.
Error 503 Service Unavailable
Service Unavailable
Guru Meditation:
XID: 351043135
---
Varnish cache server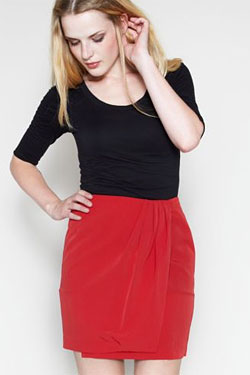 This skirt delivers a lot of bang for your buck: easy to style, super-soft, and affordable, without looking cheap. It comes in this punchy red shade or a black-and-white print, both of which look chic paired with a basic black top and heels. The layered crepe fabric feels substantial, and the pleating at the waist adds a figure-flattering detail. Add a pair of black tights and wear it into fall.
Brenna Wrap Skirt, $88 at Dolce Vita or online.