Daffy's Is Making Models Walk on a Cake on Thursday
While onlookers eat cake, of course.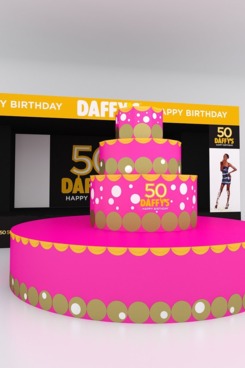 To celebrate its 50th birthday on Thursday,* Daffy's is hosting a runway show in Herald Square where guests get to eat cake and watch models walking around on a cake runway. Presumably, the cake being served will have nothing to do with the cake being walked on, because that would be gross. [Elle] *This post has been corrected to show that Daffy's 50th birthday is Thursday, not tonight.