Demand for Alexa Chung's Madewell Line Crashed the Retail Site This Morning
It's back up and running now.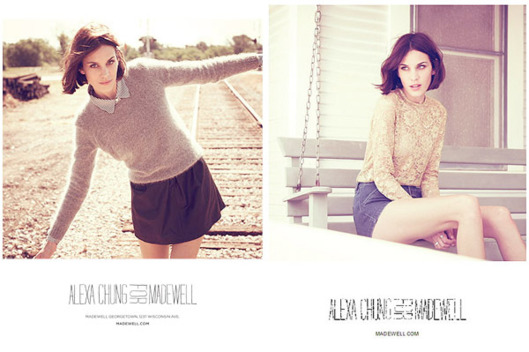 Retail sites "crashing" owing to an overwhelming number of customers has become a point of pride nowadays. In the wee hours of this morning, when Alexa Chung's Madewell line became available online, she tweeted, "Congrats! You crashed the @madewell1937 website with the purchase onslaught. Glad you like it! Xxxx." Whatever technological glitch the site experienced is all fixed now; in other words, it's nothing like the disastrous Missoni for Target fiasco that resulted in many customers placing orders for merchandise that had already sold out. It may seem odd to boast about a retailer's inability to handle demand, but it's arguably good marketing to show that you're popular (it also makes for pithy press — "customers were so eager to buy this stuff that they overwhelmed the website," etc.). We also hear that Madewell's online platform hasn't been updated in a while, which could make it prone to crashing under unusual amounts of activity.
Shoppers crash Madewell site to buy Alexa Chung's new range [Telegraph UK]