Designers and Stylists Fantasy-Dress Kate Middleton
How would Nicola Formichetti, Jason Wu, and Joe Zee dress the duchess if they could put her in anything? We Photoshopped their visions.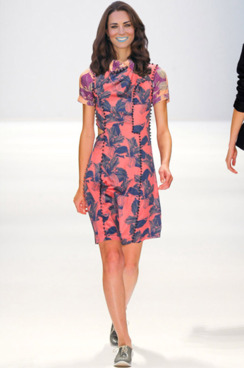 Of course, no stylist or designer at New York Fashion Week can find a bad thing to say about the Duchess of Cambridge, Kate Middleton. But given the opportunity to dress her — if they could do anything, and not just something that's "appropriate" — what would they do? We asked designers like Jason Wu and Richard Chai and stylists like Joe Zee and Nicola Formichetti for their fantasy Kate Middleton looks, and Photoshopped their visions. In the slideshow, see Kate "wearing" everything from Zandra Rhodes to the blue lipstick seen on Chai's runway.