Fashion Week Style Diaries: Taylor Tomasi-Hill, Day One
Tomasi-Hill runs around in Pierry Hardy pumps.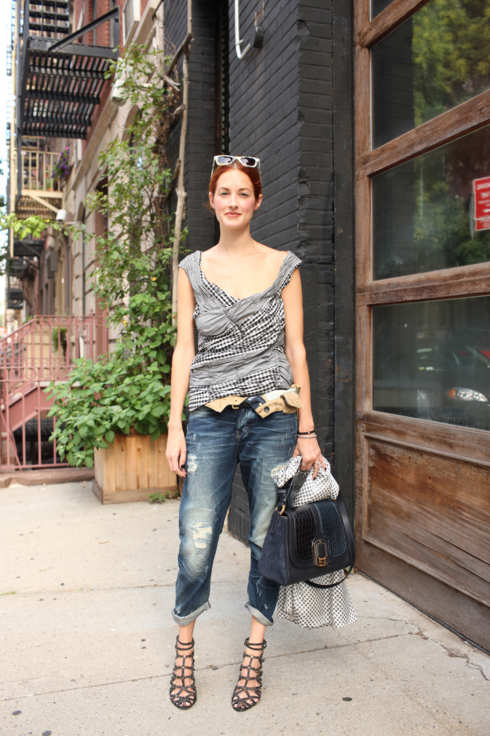 Marie Claire's style and accessories director Taylor Tomasi-Hill is a street-style photography star. And it's not hard to see why. Her slightly ironic style — usually a brilliant mix of avant-garde pieces topped off with classic accessories — is the epitome of urban, downtown cool ... with a wink. We asked the editor to document her outfits every day for New York Fashion Week, before she gets snapped up by the swarming photographers.
On Taylor: Tao Comme des Garçons checker-block shirt, G-Star jeans, Pierre Hardy pumps, Fendi bag, Thakoon jacket, Rodarte for Opening Ceremony sunglasses, Project Paz by Sarah Beltran bracelet, and a vintage rhinestone bracelet.
About the look: "I wasn't really going for any specific look today, except for casual. It's my first day of New York Fashion Week because I had a photo shoot yesterday. I didn't want to get too aggressive, and I wanted to be able to walk around the city because I don't have a car today, so shoes I could run around in were key."