Fashion Week Style Diaries: Amanda Brooks of Barneys New York, Day Three
Notice the little "I Love You" memo on the socks!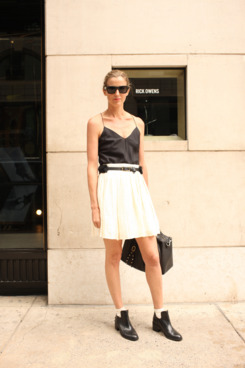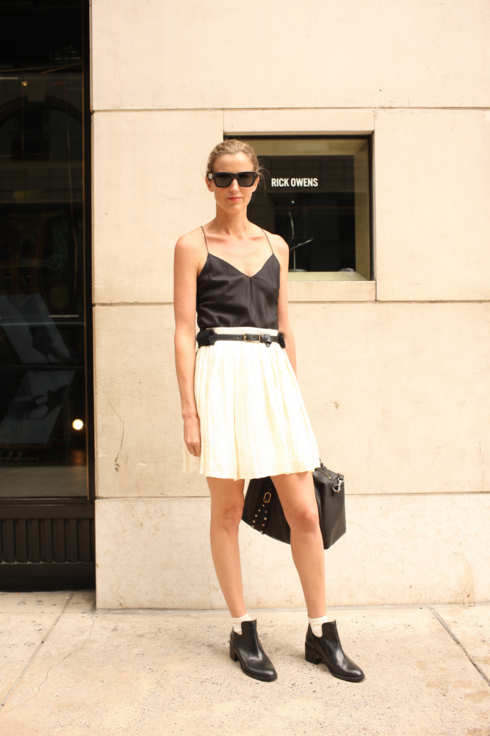 Today, Barneys New York's fashion director Amanda Brooks took some personal favorites from her closet and mixed them with more recent purchases. Starting with her mother's old camisole on top, Brooks added a Proenza Schouler skirt and cinched it with her new 3.1 Phillip Lim belt. But the best part of the outfit? Her adorable Stella McCartney for Chloé socks from the late nineties that have the words "I Love You" stitched on the cuffs.
On Amanda: Proenza Schouler skirt, Brooks's mother's camisole, 3.1 Phillip Lim belt, 3.1 Phillip Lim boots, Stella McCartney for Chloé socks, Céline bag, and Céline sunglasses.
About the look: "Today was about picking old basics from my closet and putting exciting, new accessories with them. I've had this Proenza Schouler skirt for years — it's one of the most basic things I wear year-round — and this is my new fall 2011 3.1 Phillip Lim rabbit fur belt."