First Look: Amar'e Stoudemire's Collaboration With Rachel Roy
There's lots of cotton T-shirts, comfy pants, and leather.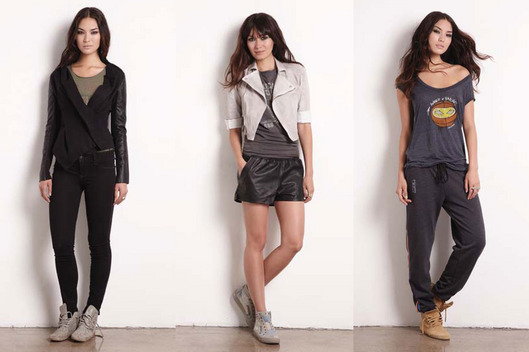 Remember what a fuss everyone made over Amar'e Stoudemire at New York Fashion Week last fall? He sat front row with Anna Wintour at Tommy Hilfiger, hung out with lots of pretty people at fashion parties, and even alluded to a possible Vogue cover. All the hullabaloo eventually materialized into a Vogue spread (involving poor Hamish Bowles being forced to play basketball with him — in mesh shorts, no less), an invitation to the Met Ball, and a collaboration with designer Rachel Roy (the pair was briefly rumored to be dating, which they've both denied). Their capsule collection, which Roy defines as "courtside chic," launched last night at Macy's for fall 2011. It consists of sporty cotton T-shirts, soft leather vests and jackets, and stretchy pants, ranging in price from $49 to $229.