Five Things We've Liked So Far at Fashion Week
Fashion director Amy Larocca's top picks.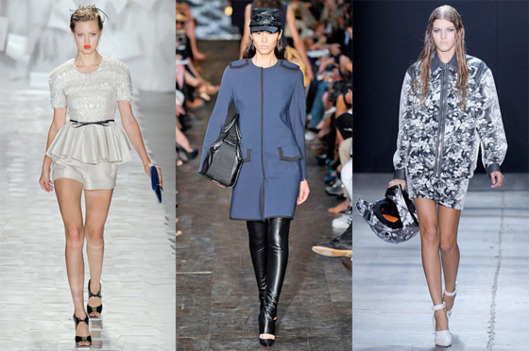 1.

That Jason Wu is showing a bit of a sleeker side. His clothes are still polished and dressy, but they have a new, cool edge.


2.

The navy and black coats at Victoria Beckham. (She also gets points for sitting in the front row at her own show and chatting away to all of her guests.)


3.

The shoes at Derek Lam — particularly the mixed-skin wedges with the ankle straps.


4.

The super-active accessories at Alexander Wang: golf bags, scooter helmets ...


5.

Whatever it was that was scenting the air at Thakoon's show in the Plaza Hotel — it smelled like some kind of enchanted, hippie, holiday forest in there.

And, as a bonus: The front-row comments from Sarah Easley's 5-year-old daughter, Virginia, who shouted to a model at Prabal Gurung, "You look awesome, lady!"