Preview the New Garage Magazine
Take a look at a few of the editorials in the debut issue.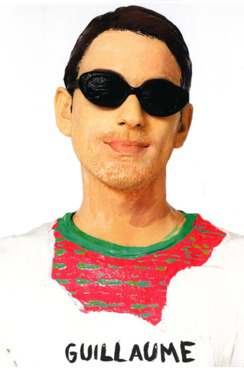 Ex-Pop editor Dasha Zhukova's art/fashion fusion magazine, Garage, has quite the publicity ploy this Fashion Week: an ice cream truck that hands out ice cream cones, temporary tattoos, and copies of the $19 magazine. They might just be the perfect accessories for those itching for a street-style photographer to take their picture (Hamish Bowles was one of a crowd of well-heeled Fashion People standing in line at one of the trucks after the Theyskens' Theory show yesterday, though it's unclear if he just wanted some ice cream for the hot day or temporary tattoos to give his look that something extra for the parties that night). Anyway, take a look at a few photos featured in the magazine in our (NSFW) slideshow.