Hipster Muppet Clothes Have Arrived!
Courtesy of Opening Ceremony. Who else?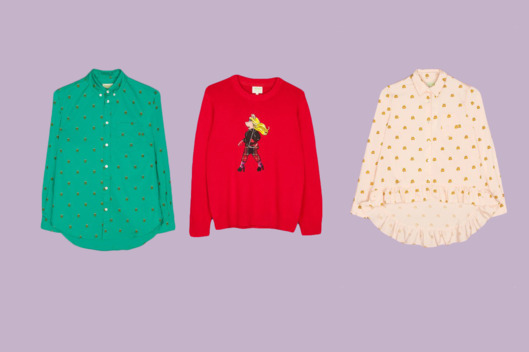 The most exciting thing about Opening Ceremony's Muppets collection's release is that it means the movie is that much closer to coming out. Opening Ceremony's last collection to center around movie puppets was in honor of Where the Wild Things Are (so maybe not puppets, per se, but fake furry movie animals or whatever those things were). That collection was much different from the Muppets one, in that the clothes were meant to mimic the animals, so that you too could look like a big furry beast if you went to the expense of buying the items — which were as enjoyable to look at and wear (we imagine) as they were impractical. This more practical Muppets stuff ranges from $45 for a tee shirt to $230 for a sweater, and takes a different approach to irony, with graphic depictions of the Muppets on the tops. So, rather than looking like a Muppet, the idea is to just wear a Muppet, which doesn't seem quite as fun as, say, a sweatshirt made of red shag carpet. But if you mix the stuff in with your usual plaid shirts and tight pants, it might look kind of like something you just had lying around, rather than something you paid decent money for. Which makes it ideal for hipsters everywhere.
THE MUPPETS X OPENING CEREMONY [Opening Ceremony]