Can You Bell-ieve Estelle's Sleeves?
They must be heavy.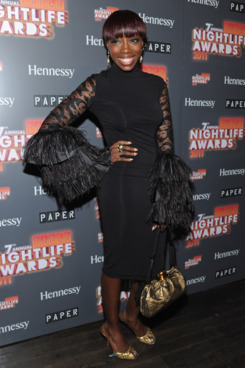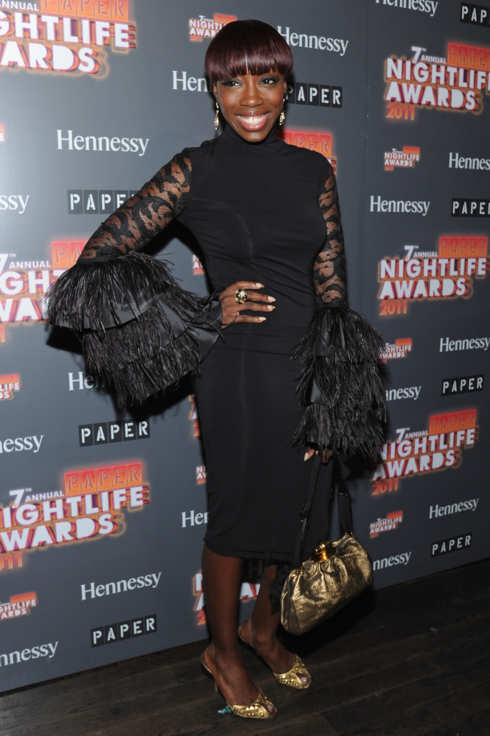 Singer Estelle attended Paper magazine's Nightlife Awards in New York last night. She wore a black dress with bell sleeves that, from the elbow down, had layers of feathers and flamenco-skirt-style ruffles, and added gold heels, a gold handbag, and assorted pieces of gold jewelry.
While they'll certainly help to make all sorts of hand gestures expressive, aren't the sleeves here a little much? Or just (campy) fun detailing that'll do great things on the dance floor?