Jersey Shore Fashion Recap: Snooki and Deena Can Color Coordinate When They're Too Drunk to Speak Words
But when it comes to putting together an outfit, that's really the nicest thing you can say about them.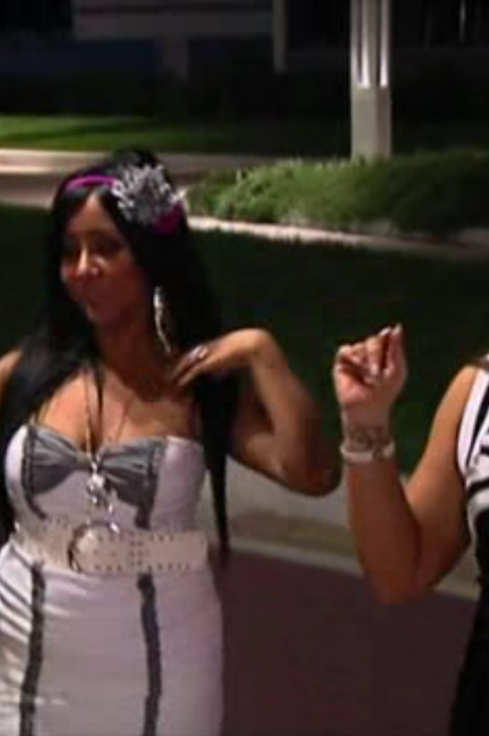 Considering Snooki and Deena did so many disturbing things on last night's episode of Jersey Shore, it's no wonder that they also wore the most disturbing things. But, then again, you can say that about this show for the percentage of the time when the Situation is not wearing a neck brace. A close and somewhat surprising runner-up in this week's disturbing clothing contest is Pauly D, who wore Burberry plaid pants. Aside from that and Ronnie's unnecessary but hardly unusual shirtlessness, the guys' fashion was practically a non-entity in this episode. See the best looks from last night in the slideshow.