Jersey Shore Fashion Recap: However Tight You Think Leopard Dresses Can Be, Think Again
Despite its aiding the ruin of Snookie's relationship, the patterned spandex was out in full force.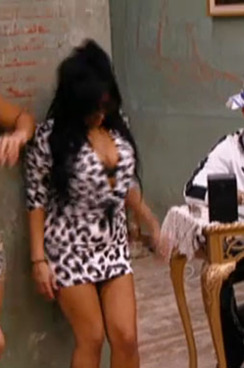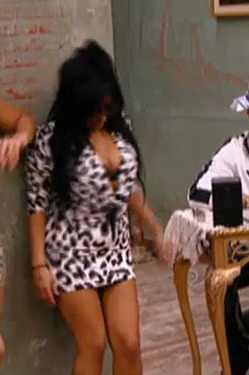 A tight leopard dress may have aided the ruin of Snooki's relationship with Jionni, but that will not stop her or any other girl in the house from wearing something as loudly patterned or as tight — if not tighter. Perhaps to offset all that patterned spandex on last night's episode, JWOWW dug up the most blouselike top we've ever seen on the show, which was appropriate since she displayed above and beyond the most maturity of any of the cast members. While Snooki's zebra fanny-pack made a valiant return, no accessory was more dazzling than Pauly D's bedazzled laptop. See those looks and more in the slideshow.