Kanye West's Collaborator Speaks
Or rather, "gushes."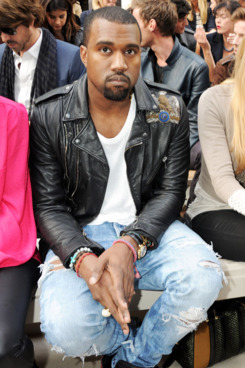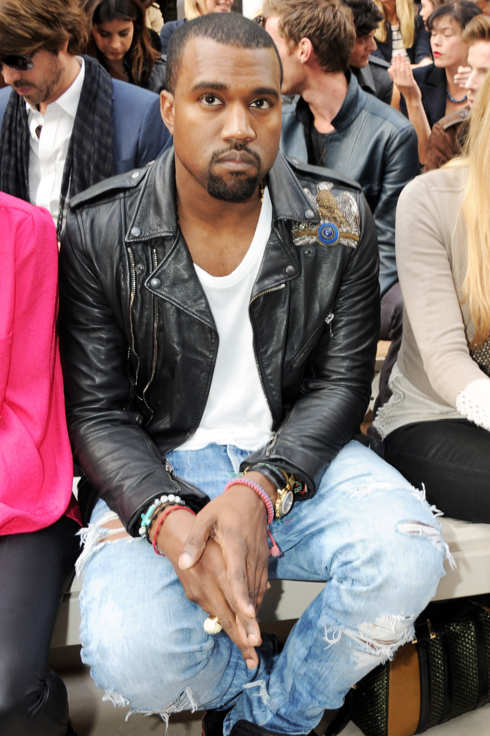 Katie Eary, a British menswear designer who's supposedly been helping Kanye West with his upcoming fashion debut, showed her first womenswear collection in London yesterday. Kanye sat in the front row and refused to talk to the press, as usual, but he reportedly went backstage after the show and told Eary he was going "back to the studio." (Earlier reports have said that his "studio" is actually a defunct nightclub somewhere in London, but that's neither here nor there.)
After Kanye left, Eary proceeded to gush to reporters all about how hard they're working and how fabulous the collection will be. "I'll be [at the studio] tomorrow," she said. "For the next eight days — we're going to hammer this out."
KANYE SUPPORTS KATIE EARY AT LFW [Elle UK]