Kanye West Is Finally in the Front Row, Where He Belongs
And he evidently had something very funny to tell his neighbor Sienna Miller.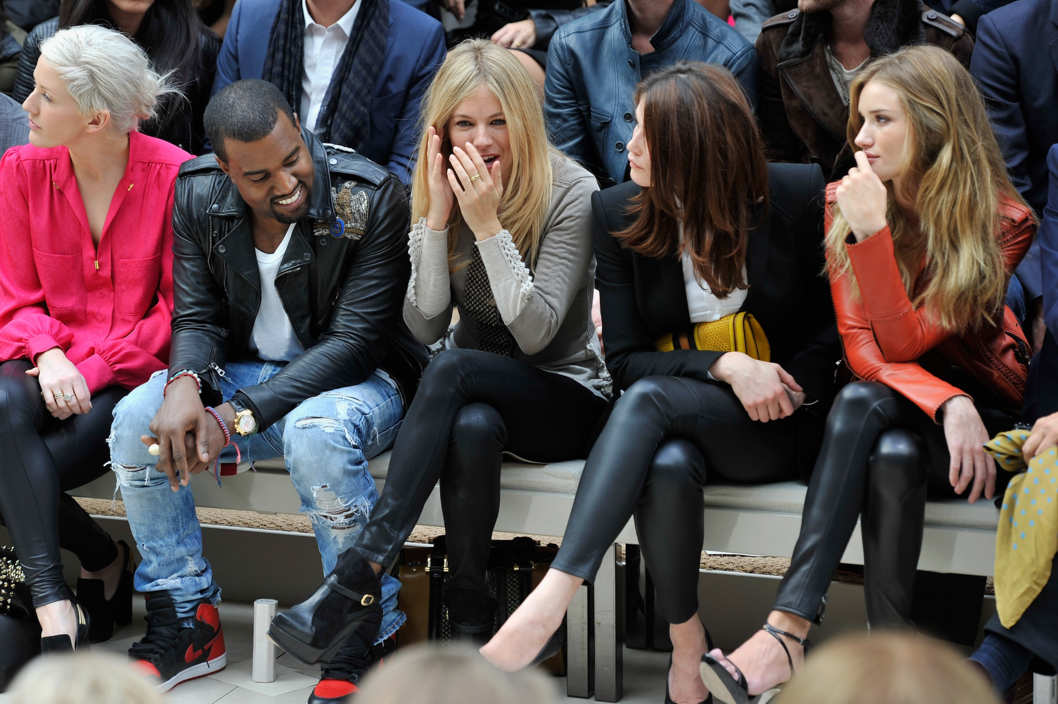 After not attending any shows at New York Fashion Week, which was a complete travesty until Beyoncé showed up and made up for almost everything boring about the event, Kanye has landed at London Fashion Week. He went to Christopher Kane and then Burberry, where he made Sienna Miller crack up in the front row, while Gemma Arterton and Rosie Huntington-Whiteley politely observed the runway fashion. What funny joke could he possibly be telling Sienna? "Liquid leggings! People say they're out of style but I'm wearing them under my jeans too!" Thoughts?