See What Kate Middleton's Vogue Cover Could Look Like
If Anna Wintour gets her way, which she always does.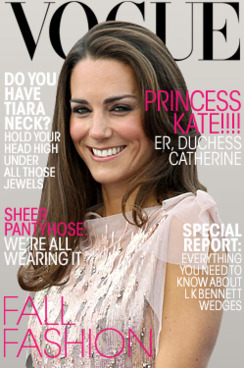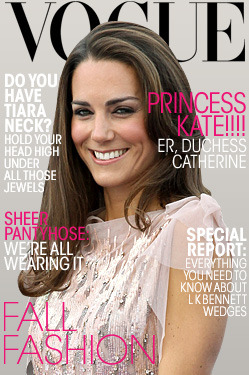 Though Duchess Kate was said to have turned down an offer from Alexandra Shulman to grace the cover of British Vogue prior to her wedding, a source told "Page Six" that Anna Wintour has been "quietly but persuasively campaigning" to get Kate onboard for American Vogue. She's reportedly asked Mario Testino, a longtime favorite of the British monarchy who shot William and Kate's engagement photos, to help convince Kate, who has shied away from press coverage of this nature so far.
Another Saturday, Another Wedding for Kate and Pippa Middleton [Daily Mail UK]
Anna Fights for Kate Cover [Page Six/NYP]