Ken Downing, Kate Lanphear, and Robin Givhan Address the 'Corporatization' of Fashion
Do big corporate sponsorships take the magic out of fashion?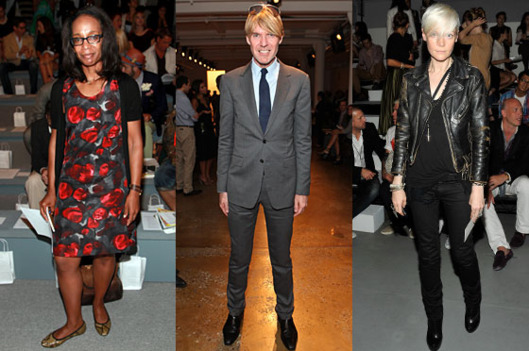 In Carine Roitfeld's new book, Irreverent, she declares that "fashion isn't as much fun as it once was," blaming corporatization and industrialization for making things dull. "There's no excitement anymore, no amazement, none of the madness you could experience even a few years back," she laments, adding, "fashion is nothing without its carefree side." We polled fashion insiders to get their thoughts on the topic.
Kate Lanphear
"There's no denying that, in the last couple years, everything has become more big business and more corporate. I think we see that across the board, but people need all the help they can get to make shows happen. There's also no denying there's such huge interest in fashion, so corporations want a part of that. They want to partner with fashion brands, and with social media, I think there's a snowball effect. But yeah, I think everyone's a little bit sad that it feels sometimes like something has been lost. But it's like everything — at the end of the day it's big business. Everybody's got to make a buck, I just think it's sad that someone can't make a buck — or maybe feels like they can't — doing something really sumptuous and beautiful and artistic."
BryanBoy
"I don't believe that [fashion has gotten too corporate]. Otherwise I wouldn't be here. Otherwise bloggers wouldn't be here. I mean, sure there's an element of corporate-ness here, but I think fashion has never been more creative. A lot of designers are pushing their boundaries, pushing the envelope, and fashion has never been more extravagant. Everybody's really focusing on their craft, and every garment out there is well-embellished. I would look at all of these designer clothes from the past, they're all, like, crappy. I mean, the quality is shit. But now that everybody is fighting for the consumer, designers are offering more."