Lindsay Lohan Perched Atop a Diving Board in Red Hot Pants for Her Philipp Plein Shoot Yesterday
There were some red stripper heels in the mix, too.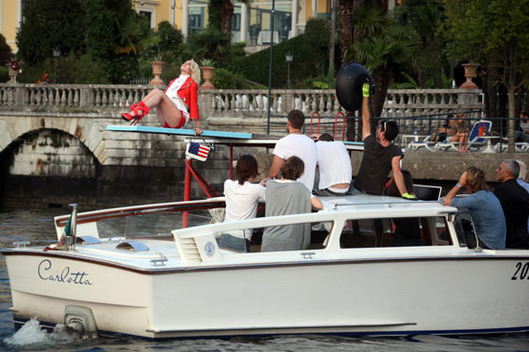 Lindsay Lohan was named the new face of German label Philipp Plein last week, and yesterday she shot their summer 2012 campaign near Como, Italy. Wearing red short-shorts, platform stilettos, and a faux-leather jacket with rhinestones on the collar, she clutched an American-flag-printed purse while attempting to recline sexily on what appears to be a portable diving stand. Say what you will about the outfit (and, well, Lindsay in general), but that does look like a tricky job.