Lynn Yaeger: Headed to the Guillotine at Oscar de la Renta, Off to Bergdorf at Theyskens' Theory
Plus, the veteran fashion critic's take on Rodarte and Marchesa.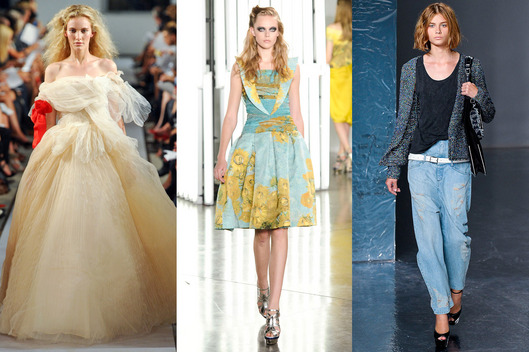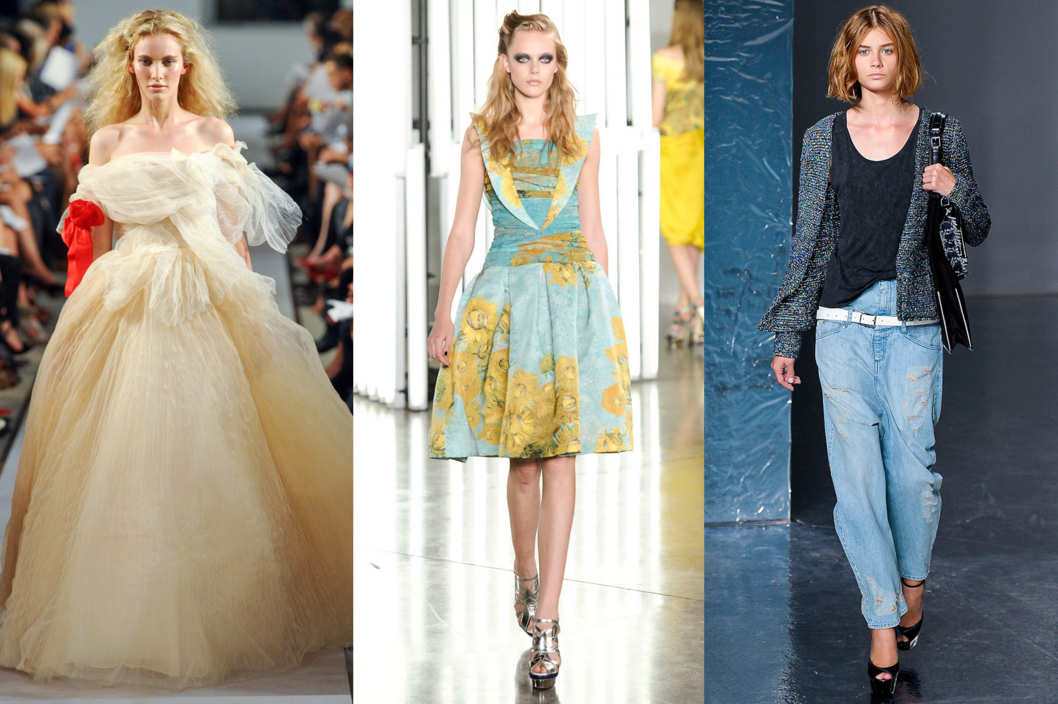 Just as the VIP room at Studio 54 consisted of a few crates in a basement, so does the workshop space where Oscar de la Renta shows his collection — rough-hewn and well-worn, albeit with a spectacular view of Manhattan — draw a crowd that includes Justin Timberlake, Nicki Minaj, Barbara Walters, and Valentino (the latter two actually may be authentic Studio veterans.) The clothes, no surprise, are Oscar-worthy (pun intended) and despite my best efforts to turn up my nose at these fantasias and the price tags they entail, I am half in love with the garment that closes the show, a puffy princess of the finest silk made to look like muslin, trimmed with scarlet ribbons, which might have been worn by a wan aristocrat heading for the guillotine.

See the Complete Oscar de la Renta Spring 2012 Collection
See the Complete Marchesa Spring 2012 Collection
See the Complete Rodarte Spring 2012 Collection
See the Complete Theyskens' Theory Spring 2012 Collection