First Look: Marc Jacobs Spring 2012 Collection
There's shiny gingham, metallic poufs, and silver cowboy boots.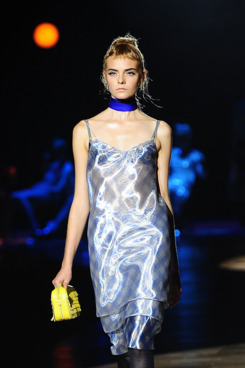 Marc Jacobs walked promptly at 8:30 tonight on a runway set with wooden beams and colored light bulbs. We'll have a complete runway gallery of the show up shortly. For now, check out the first looks in our slideshow.