Miami Heat Star Chris Bosh Explains the NBA Catwalk
The walk from the bus to the locker room is fashion time in the NBA.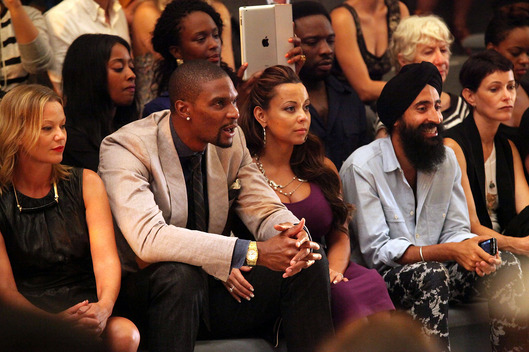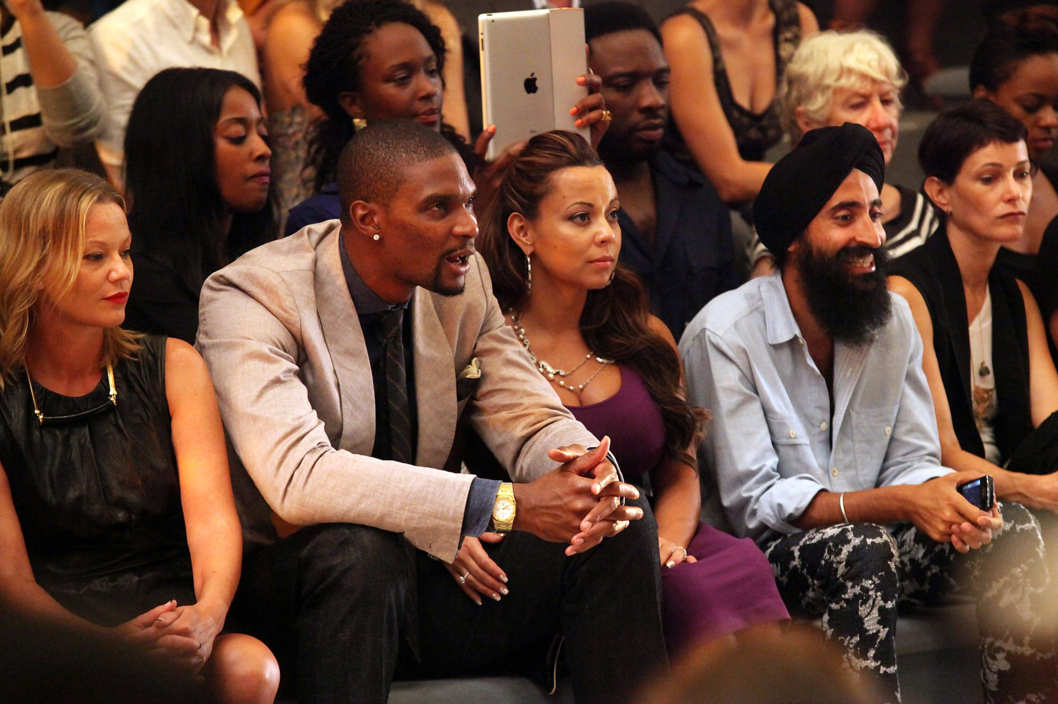 Maybe it's because of the NBA lockout, but basketball players are out in force this Fashion Week. Amar'e Stoudemire debuted his collaboration with Rachel Roy, Dwyane Wade is wondering what to call his new line, and Carmelo Anthony has made the Anna Wintour connection. Last night at Cynthia Rowley, Wade's Miami Heat teammate Chris Bosh explained the NBA's own catwalk to us: "We always have that infamous walk from the bus to our locker room and that's when a lot of camera time is involved. People watch that a lot. They always show that on TV. You always want to make sure you have your clothes right and make sure you're looking good, and for me it helps with my game, because it makes me more serious, it puts me in the mood to go out there and do my job."