Missoni for Target Pop-up Store Forced to Close Early
It's already sold out completely.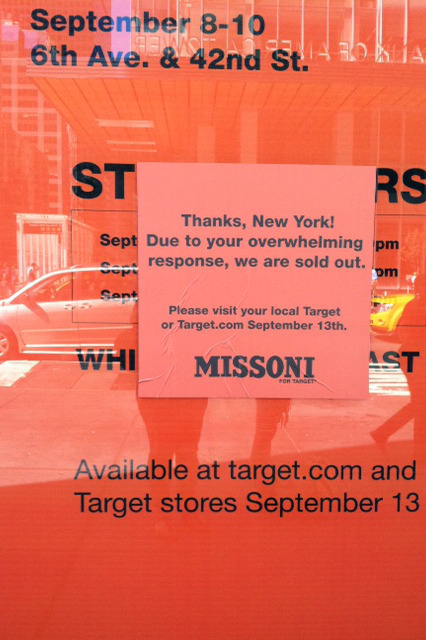 The Missoni for Target pop-up store was supposed to be open until tomorrow, but hordes of shoppers have already picked the shelves clean, forcing it to close at this morning. According to one of the store's workers, the entire inventory was gone within an hour of its opening at 9 a.m. today. Your next chance to buy those $400 striped bikes will be online, starting September 13.