Miu Miu's Glitter Pumps Are Now for Sale
Available to the masses for $650 a pop.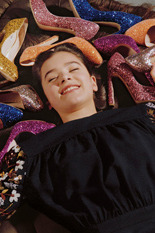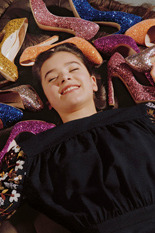 They've appeared in Hailee Steinfeld's ad campaigns, been shot for magazine spreads, and adorned the feet of editors and celebrities with the kind of clout to call in special favors, but now Miu Miu's sparkly pumps are available for anyone with $650 to burn. As Martha Stewart says, glitter can never come in too many colors, right?