Natasha Poly Is Milan Fashion Week's Top Model
Runway veteran Natasha Poly had the final looks at Cavalli, Prada, and Gucci.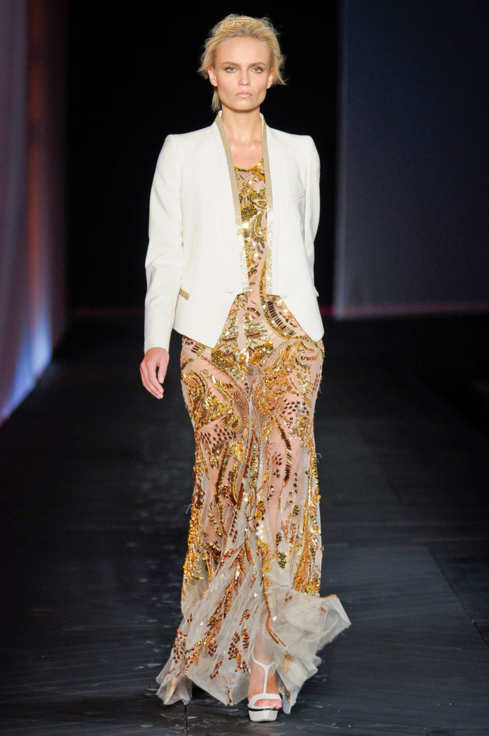 It is said that Milan Fashion Week is the toughest place for a newcomer to book big-name shows. Such was the case this season, as the rookies were shut out by tried-and-true favorites. Russian face Daria Strokous had a stellar showing, bookmarking both the Jil Sander and Alberta Ferretti shows, as well as closing out MaxMara. Meanwhile, 21-year-old Karmen Pedaru opened for Roberto Cavalli, D&G, and Moschino. Even Madame Miuccia (who typically casts newbies for Prada's first look) went with early-aughts model Querelle Jansen. But it is Russian power-stomper Natasha Poly who ultimately takes the win, with closing spots for Cavalli, Prada, and Gucci, along with an opening slot for Ferragamo. That's quite a feat for the 26-year-old, who has been in the biz for nearly a decade and shows no sign of losing momentum. See all of Poly's looks, and more, in the slideshow ahead.