New Milan Collections: Etro, Moschino, and C'N'C Costume National
Plus, 77 looks from Antonio Marras, details galleries, and more.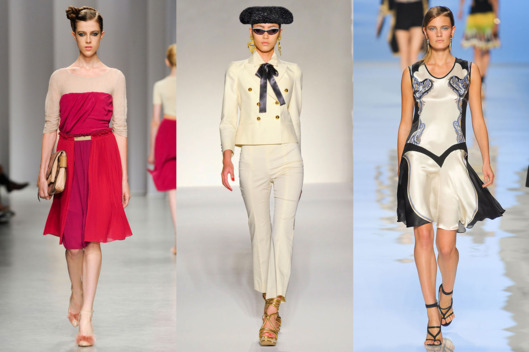 There's no such thing as a weekend when it comes to a new season's schedule, or for that matter even a slow Friday. And the Milanese runways have still been stomped down aplenty today, with pastel prints from Etro, more shades of matador-chic on Moschino's catwalk, and clean lines in green and grey at the Costume National show. See all these shows, and more of today's collections in our runway galleries.
• Etro
• Antonio Marras
• Les Copains
• Moschino
• Costume National
DETAILS
• Gucci
• Pringle of Scotland