New Shows: Rachel Comey, Jenni Kayne, Steven Alan, and More
Plus, Tim Hamilton, Vena Cava, and Sachin + Babi.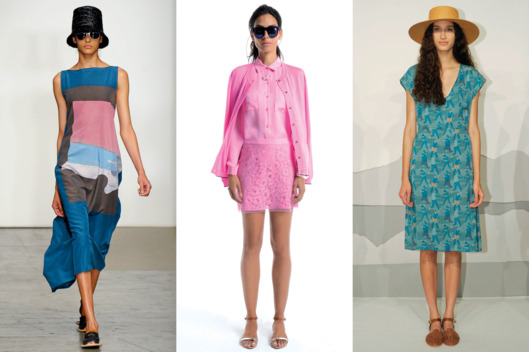 While New York Fashion Week didn't officially start until today, there were a number of labels that showed a day early, including some local favorites. Indie darling Rachel Comey made us yearn for a longer summer, showing woven bucket hats and a few swimwear looks, along with nineties grunge-inspired plaid dresses. Meanwhile, the Vena Cava girls, who opted out of having a runway show this time around, created feminine dresses, both short and long, worthy of a cocktail party, as well as a number of structured bags — a first for the label. See more from our runway galleries, below.
• Jenni Kayne
• Rachel Comey
• Sachin + Babi
• Steven Alan
• Tim Hamilton
• Vena Cava