New Spring Collections: Peter Som, Luca Luca, and Imitation of Christ
Oh, and Lydia Hearst got married at Tara Subkoff's show.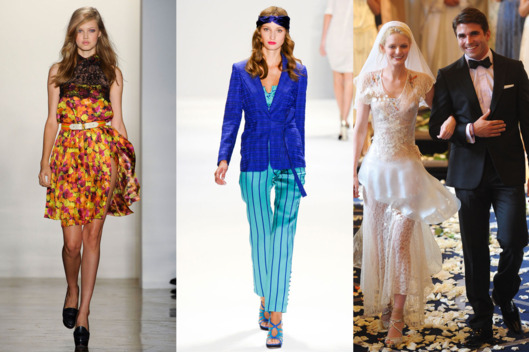 We're halfway through day two of Fashion Week and the sun is shining! Peter Som walked this morning, showing lots of summery colors and larger-than-life floral prints. Meanwhile, Luca Luca paired evening dresses with boho daywear and headbands (somewhere, Arden Wohl is celebrating). And on a much weirder note, Lydia Hearst walked down the aisle at Tara Subkoff's wedding-themed fashion show for Imitation of Christ. See more from our runway and detail galleries.
RUNWAY
• Imitation of Christ
• Luca Luca
• M. Patmos
DETAILS
• Imitation of Christ
• Kevork Kiledijan
• Peter Som