Pippa Middleton Renders Rosario Dawson and Peaches Geldof Invisible in the Front Row at London Fashion Week
She went to the Temperley show.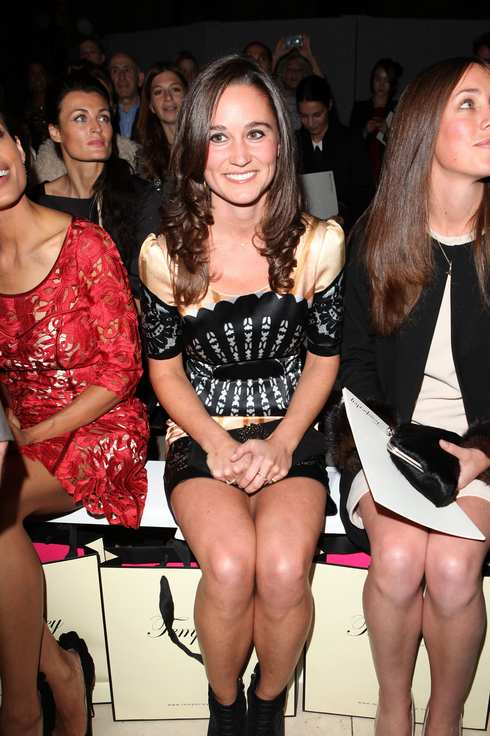 Kate Middleton can't go to Fashion Week. She'd probably like to, sure, but she's the princess in a bad economy, doesn't want to be seen as a clothes horse (or so they say), and can't use one of her scarce public appearances to look frivolous in the front row of a fashion show. This is where being Pippa Middleton really comes in handy — Pippa doesn't have to only go outside to help a charity or be seen doing her own grocery shopping in an alleged act of normalcy. She can also do things she simply feels like doing, such as go to a fashion show, without looking like the national bimbo. And so, wearing a dress with a graphic of a big tire on it, she sat her famous rear down in the front row of the Temperley show, next to Rosario Dawson, and a couple seats down from Peaches Geldof, who may as well have just gone home at that point. (Temperley designed her green bridesmaid dress.) Another great thing about being Pippa: When it's all over, she can go to one of those nightclubs she and her sister like and get trashed from test tube shots if she damn well pleases.