Preview Jean Paul Gaultier's Interview With Lady Gaga for That CW Special
JPG makes a great Barbara Walters.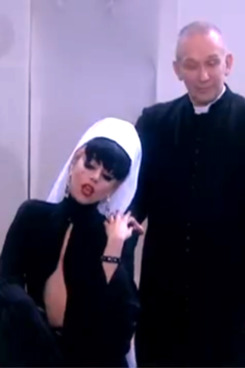 You won't watch the CW's special of Jean Paul Gaultier interviewing Lady Gaga to see Gaga with two-toned hair or to hear her say things like, "I like women, sexually." You will watch it to see how Gaultier plays Barbara Walters. With a great accent, for one. But also, by breaking journalistic rules. "I should like to ask you if there is one question that you don't want me to ask you," says Gaultier, fabulously dressed in a striped shirt affixed with football shoulders. "No," Gaga says, probably because he's JPG (i.e., The Man) and because it makes for great dramatic effect when cut into the trailer with CW dance music. See more from the special in the video.