Fashion Week Style Diaries: Purple's Olivier Zahm, Day 3
He's all gussied up for tonight's 'Purple' dinner party.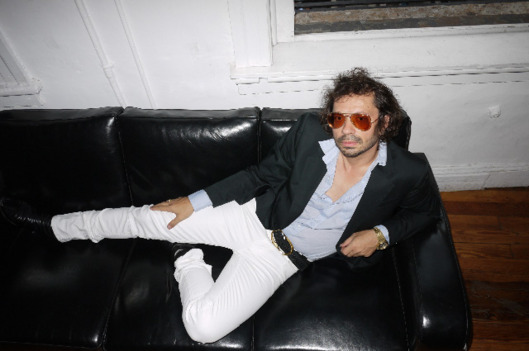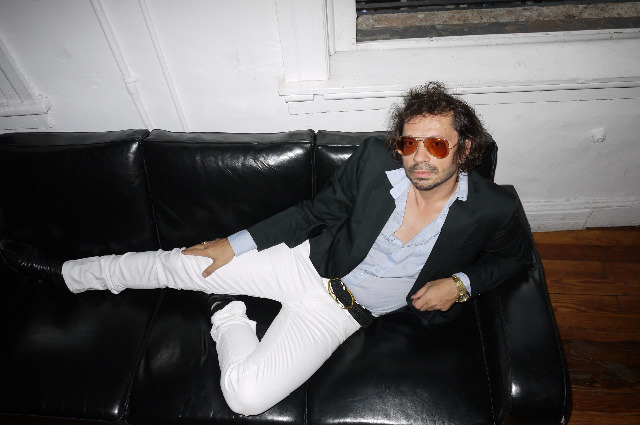 We were told to expect an evening ensemble from Purple Fashion's Olivier Zahm (purple.fr) on his third day of New York Fashion Week — he's hosting one of his legendary Purple dinner fêtes tonight — and voilà! Behold Zahm's party attire, complete with snug white jeans, black suit jacket, and shirt unbuttoned just so. Like the previous three shirts he's worn this week, it's by Steven Alan, but this one's crisper and more formal for the night's festivities.
On Olivier: Steven Alan pale-blue shirt, BLK DNM jeans, Ray-Ban glasses, Audemars Piguet Royal Oak watch, and YSL boots.
About the look: "So tonight is my look for the Purple dinner and party with BLK DNM. Just a simple, straight and fitted black suit jacket and white skinny BLK DNM jeans with a pale-blue shirt from Steven Alan."