Slideshow: The Week in Street Style
The best of the style blogs, from San Francisco to Paris.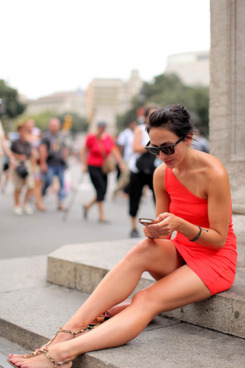 We've been ogling the editors, models, and other fashion industry insiders at the spring 2012 collections for the past few weeks, but let's take a moment to look at folks in other cities who have carried on with their stylish selves regardless of the shows. In Lisbon, O Alfaiete Lisboeta captured a muita na moda (that's Portuguese for "most well-dressed") woman dressed in a bright, simple one-shoulder dress; in L.A., Jenny Ong was shot wearing a fabulous turban. And there's a jumpsuit in this week's mix, too — click through the slideshow to see all our picks.