Video: Street Style Hunting With Jessica Hart
Model Jess Hart chats with six stylish Fashion Week folks.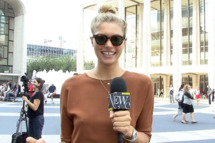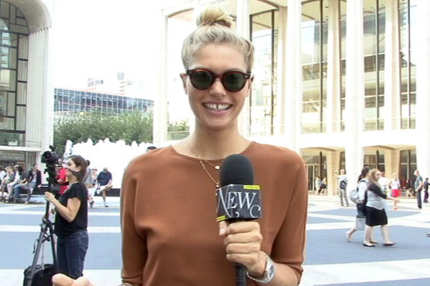 During this past Fashion Week in New York, we asked Australian model Jessica Hart to hit Lincoln Center in search of stylish showgoers. Hart quickly zoomed in on emerging street style star and blogger Peony Lim, who was dressed in her own D.I.Y. denim sack dress, and later made a beeline for a gentleman decked out in Comme des Garçons. See who else pleased her discerning eye (and watch them reveal their sartorial secrets) in the video ahead.
More Street Style:
Video: Watch Street Style Photographers in Action During Fashion Week
How Street Style Changed the Frontier of Fashion Photography
Ten Rules for Getting Shot by Street Style Photographers
Here Are 28 Items Street Style Photographers Can't Resist Shooting
Off-Duty Models: The Starlets of Street Style