Video: Street Style Hunting With Rye Rye
With a very special appearance by the Naked Cowboy.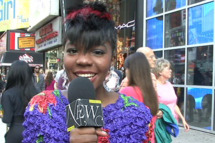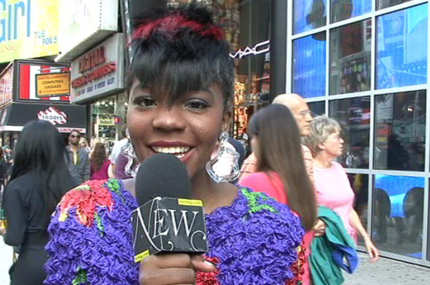 Right in the thick of New York Fashion Week, we unleashed bubbly, pint-size rapper (and M.I.A. protégé) Rye Rye into the streets of Times Square in search of stylish citizens. The Baltimore-native stopped her five favorite people — including a tourist from Frankfurt wearing red Navajo-print loose trousers, and a Fashion Week intern en route back to the office sporting Levi's cutoffs layered with an oversize black sheer number — and asked them about their looks. Watch the video to see what other ensembles caught Rye Rye's attention.
More Street Style:
Video: Watch Street Style Photographers in Action During Fashion Week
How Street Style Changed the Frontier of Fashion Photography
Ten Rules for Getting Shot by Street Style Photographers
Here Are 28 Items Street Style Photographers Can't Resist Shooting
Off-Duty Models: The Starlets of Street Style
Video: Street Style Hunting With Jessica Hart
Style Tribes Vol. 1: The Gallery Girls of Chelsea
Street Style Outliers: Cats, People on Bikes, Kids Dressed As Hipsters, and More