Street Style From Milan Fashion Week: Detail Shots
We can't resist an accessory with a sense of humor.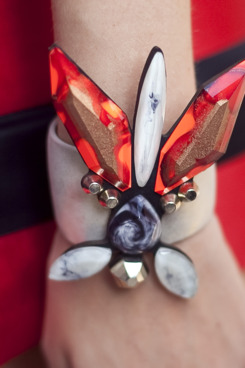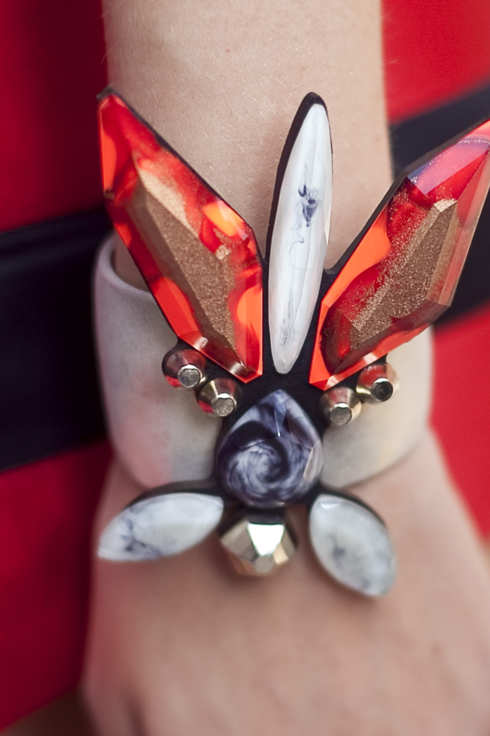 Milan Fashion Week has officially wrapped, which means it's time for an accessories retrospective! Color and animal print were common themes, from a searingly bright red bag to a monochrome snakeskin clutch. There were plenty of whimsical, eccentric details to be seen, too (what is this, London?), specifically the Zoolander-tiny handbag charm dangling from a bracelet, and an elaborately pinned and tucked hairdo that is so very Big Love. Also, a beaded duck purse was made all the more charming juxtaposed against an all-purple look, with matching hair. See these images and more in the slideshow ahead.