Ten Rules for Getting Shot by Street Style Photographers
A first-person account of getting shot.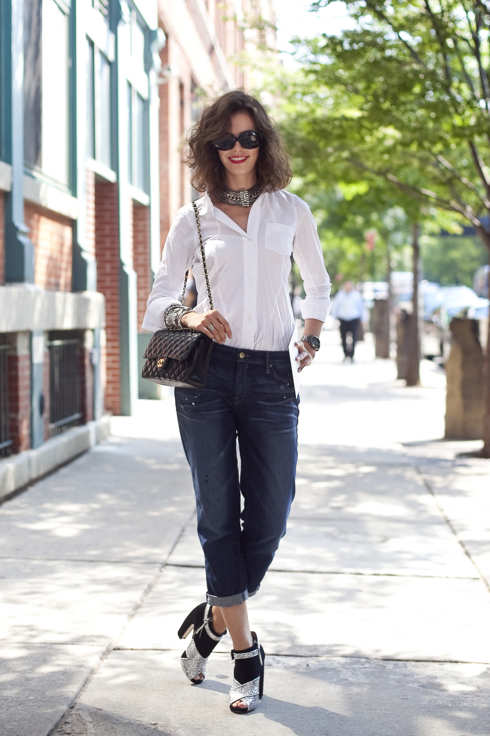 Fashion Week has become one huge beauty pageant. The battle is not between the models on the runways or the celebrities in the front rows, but show audience members, who now vie to be crowned the most stylish of them all. Their competitions are not swimwear and talent, but getting dressed and looking good. Their judges are not some random football player, a news anchor, and a techno singer, but rather the street style photographers who will (or won't) take their pictures, and, later, the website commentators who will dissect every bangle, shade of lipstick, and clutch purse to cross their bodies.
For the Anna Dello Russos and Carine Roitfelds of the world, getting photographed for a site like the Sartorialist, Garance Doré, or All the Pretty Birds is a given. But if you're a Fashion Week plebeian, like me, can you still get their attention?
Earlier: Video: Watch Street Style Photographers in Action During Fashion Week
How Street Style Changed the Frontier of Fashion Photography