The Bumbys Appraise the Rachel Comey Show
Painterly hues and all.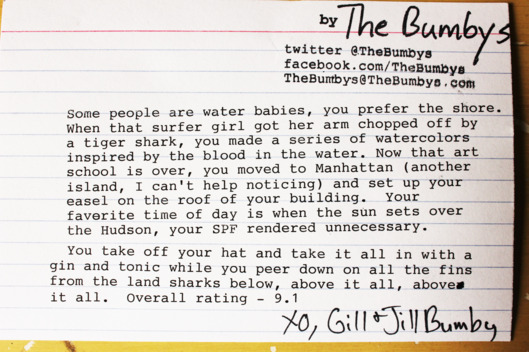 We asked anonymous performance-art duo The Bumbys — who craft narrative, witty, and charming personal-style evaluations for those willing to be judged — to turn their talents toward a few runway shows for us this fashion week. Here, the pair sums up the mood at Rachel Comey, imagining the girl who goes perfectly with the runway looks.