For the Bumbys, It's Back to the Future at Theyskens' Theory
Look forward to space-age clothes.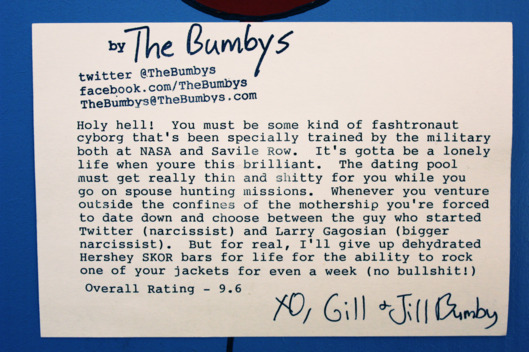 In the latest show appraisal from performance-art duo The Bumbys, the pair noted that they were quite taken by the iridescent fabrics and high-concept pants featured at Theyskens' Theory. In fact, they may have even coined the word "fashtronaut" in their excitement over the clothes.