The Car Prints in the New Prada Collection Refer to the 'Objectification of Women'
Hello, what else could they be doing on the runway?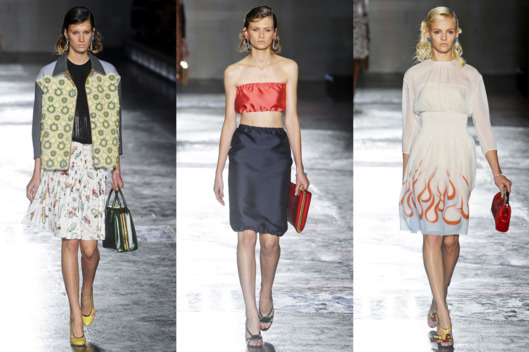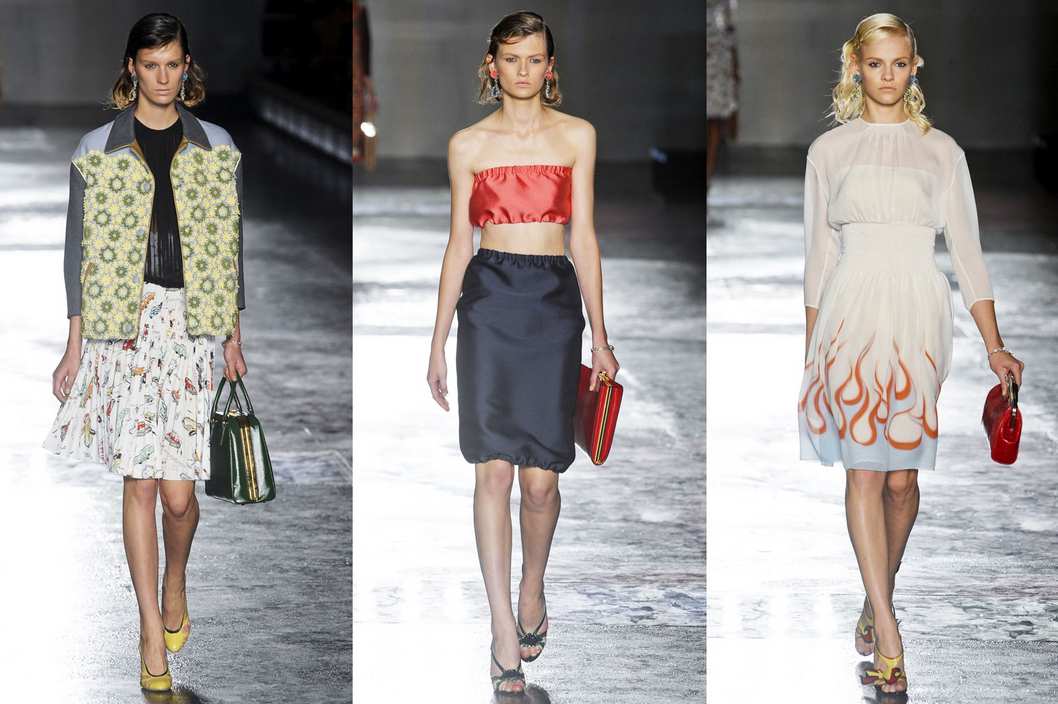 Miuccia Prada is a rare designer whose collections are meant to connote something more than her last vacation to a luxe lodge in the African bush or a painting she saw recently. If she doesn't explain that meaning, you can bet on critics trying to figure it out for themselves. This was particularly apparent at her last spring show — the one with all the bananas — that received some of the most universally effusive praise to have been given to a single collection in ages. For this spring season, she showed another wacky print: cars. To emphasize the point, the set for the show included Styrofoam sports cars, and she titled the show, "Women and Car Engines." As with those wacky banana and monkey prints, critics are likewise ecstatic over the cars.

The Roman Spring of Ms. Prada [On the Runway/NYT]
Prada RTW Spring 2012 [WWD]
Milan Fashion Week: Prada spring/summer 2012 [Telegraph UK]