Slideshow: The Seventeen Most Stylish People at Fashion Week, Day One
Look who turned it out.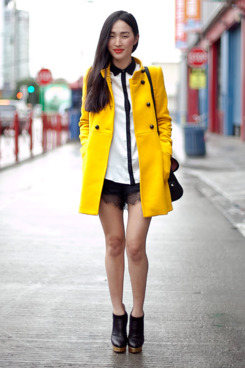 While today marked the official start of New York Fashion Week, street-style photographer Craig Arend was out and about yesterday to catch plenty of early showgoers decked out in their finest wares (despite the pesky rain). These editors, bloggers, and stylists set the sartorial bar pretty high considering it was technically just a warm-up, but we're sure to see more amazing looks from the days to come. Click through to see them all.
This slideshow has been updated to show that Nick Wooster is now the fashion adviser at GiltMAN and Park & Bond.