Browse Demure Silk Blouses and Scalloped Dresses at the New Tocca Boutique
The beauty brand brings the focus back to fashion in its new West Village store.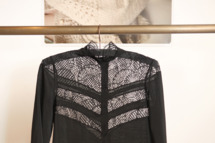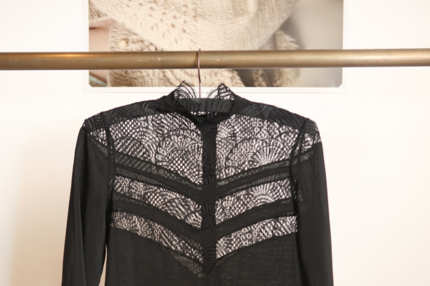 Tocca launched its new West Village boutique on Saturday, a 650-square-foot space that designer Emma Fletcher describes as "psychedelic-Shaker inspired." Curved plaster walls and floating teak shelves contrast with her own mod collage art (see examples here), and velvet and lace accents. Though the brand is best known for its beauty products and splurgy scented candles, Fletcher — formerly of shuttered label (and Lower East Side store) Lyell — brings the focus back to fashion in the new store. Her fall 2011 collection is inspired by vintage stationery, featuring pretty scalloped and lace-trimmed dresses, wool and cashmere coats, alpaca knit capes, and demure silk blouses. They're not flashy clothes; rather, these are the kind of versatile, effortless pieces you'll be wearing for years. Click ahead to see what's in the store now.
Tocca, 605 Hudson St., nr. W. 12th St.