Tyra Banks Spends More Time in New York Public Libraries Than You Do
She calls them her "home."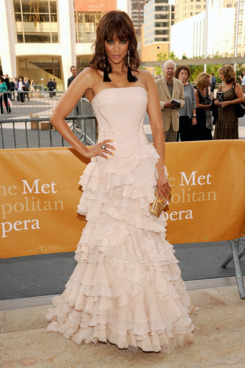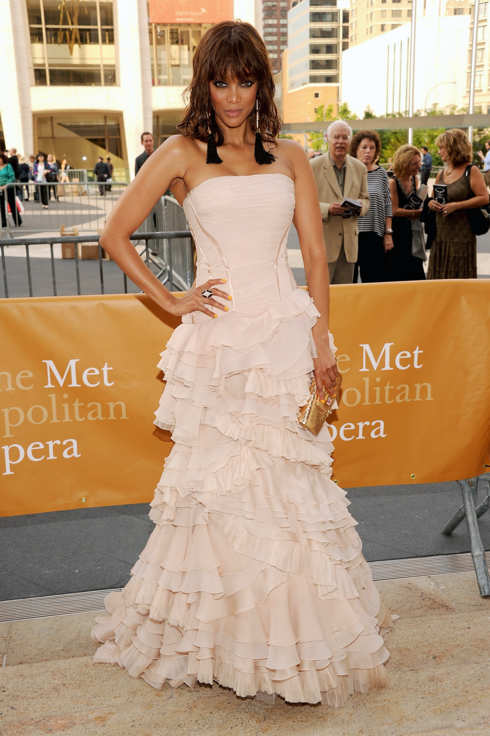 It took Tyra five years to complete her new book, Modelland, most of which she wrote in various New York Public Library locations. "I think I made, like, fourteen of those buildings my home. You have no idea how much time I've spent in the New York libraries!" she said at last night's Metropolitan Opera opening performance of Donizetti's Anna Bolena. "[The book] is inspired by me," she continued, "or sort of autobiographical, but not really, because [the main character's] name is Tookie De La Crème and she goes to National Modeling School. She is very atypical."
Speaking of atypical, Tyra said that last night's opera was her very first. "I read the one-sheet in the car on the way here ... I didn't want to have to turn to my boyfriend and be like, 'What's going on?'" She admitted that technically she did see Porgie and Bess once, but it was in L.A. and she wore jeans, so it doesn't really count. "I've got tissues in my purse, just in case. I'm all ready for the opera experience," she said. "I really hope they have those subtitle things or some kind of translation, because I do want to know what is going on."