Video: Backstage Beauty at Jason Wu
Model Siri Tollerød has a Marlene Dietrich moment.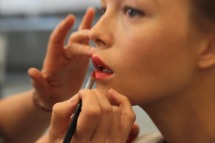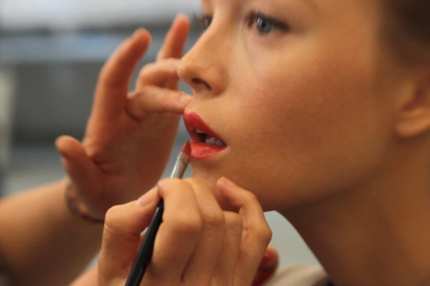 Pop art and fifties couture was the inspiration for Jason Wu's spring 2012 collection, so for M.A.C.'s Diane Kendal, "it was an obvious choice to do a really bright mouth." To achieve the poppy-red hue, Kendal mixed a neon-orange pigment into M.A.C.'s scarlet lipstick. As for Wu's twisted, spiky updo, see just how painstaking the process was on model Siri Tollerød in our video.
See the complete Jason Wu spring 2012 collection.