Video: Chris Benz Does 'Washes of Color' and Dewy Skin
Lancôme's Daniel Martin explains Chris Benz's spring 2012 beauty look.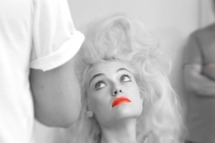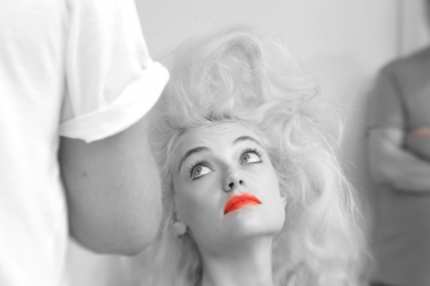 Andy Warhol isn't the only person who was inspired by Candy Darling. Chris Benz used Darling as the main source of inspiration for his spring 2012 beauty direction. Partnering up with Lancôme makeup artist Daniel Martin, the duo created a look using sea-foam green on the eyes, tangerine bronzer on the cheeks, and an orange-red lipstick to, as Martin says, "create a sixties retro vibe." To avoid looking too made-up, Martin kept the models' skin luminescent so "it doesn't look like a lot of makeup, more like different washes of color on the face." See the look take shape in the video ahead.